OK, What's In The Water??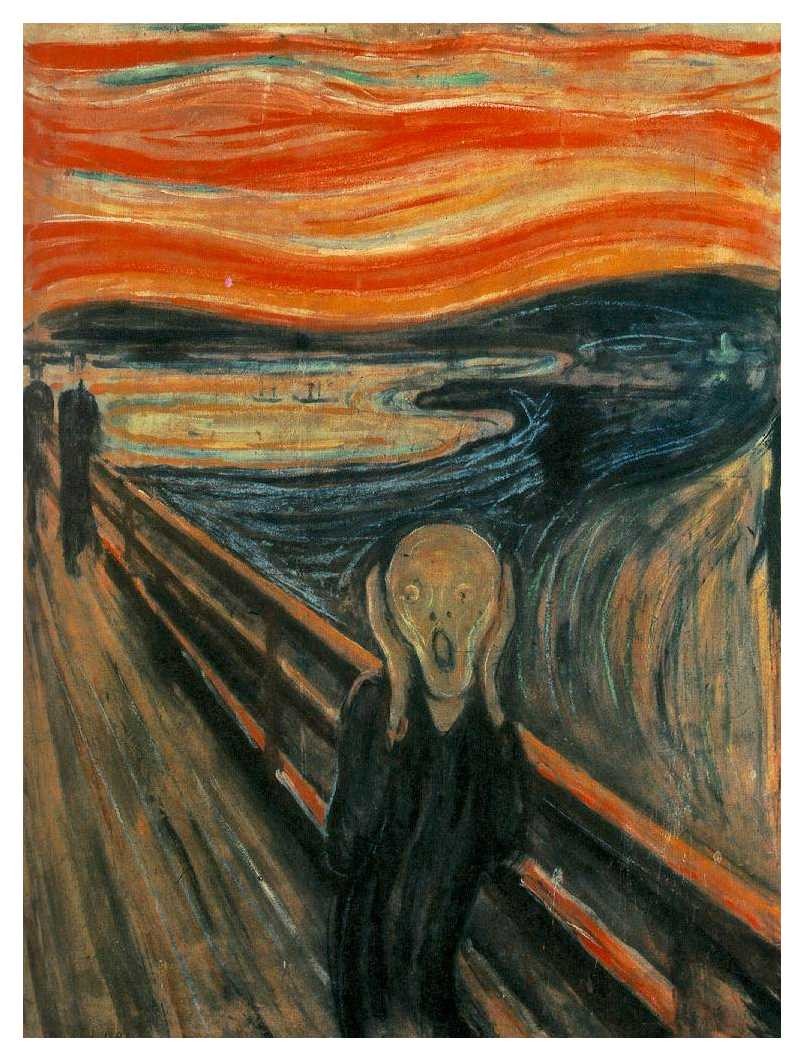 I just want to scream. Long and loud.
This has gone on far enough, beyond the realm of human comprehension.
No, I'm not talking about Jennifer Love Hewitt starring in a show called "The Ghost Whisperer" on CBS.
This has gotten to the point where I have to butt into our "Day of Rest" to, once again, scream into the air.
That's right. Two MORE ESPN experts have predicted that the Arizona Cardinals will make the playoffs.
Those Cardinals. The ones with Kurt Warner at quarterback. J.J. Arrington at running back. No one at tight end. Those Cardinals. Making the playoffs.
Here's Ron Jaworski, whom I normally respect.
Normally when a head coach takes over a team, the first season is an evaluation period. It's a time where the coach is able to see what players work in what system and to check out their strengths and weaknesses. Normally after this evaluation period, the second season is when the team makes a quantum leap, and that's going to happen for the Cardinals. Coach Dennis Green did a great job making moves in the offseason to better his squad and he's going to see the effects of that work this season.
Here's Sean Salisbury, whom I normally scoff at.
I remember when Dennis Green took the job as head coach of the Cardinals. He went around and told people that he was going to change the belief system of the organization. I thought it would take three years to do it though, because I didn't realize how off the chain Green was going to be in his first season. He went into that organization and shook it up and has installed the parts necessary to win. They are going to compete and get things done in this division.
What in the world does "off the chain" mean? Does it mean uselessly installing Shaun King as the QB last year, effectively cutting off all chances at the postseason last year? Did it mean cutting Pete Kendall, who would have been a productive cog in that offensive line for years? Did it mean handcuffing TE Freddie Jones, and proclaiming that RB Emmitt Smith, and now Arrington, were going to be special?
What am I missing here? Look, I live in Phoenix. Even the media folks HERE aren't completely buying it as heavily as the ESPN guys. They believe that the Cardinals will be a step up, and will have a CHANCE to reach the postseason, but they are hoping for an 8-8 season, not a playoff run.
Here is a running list of the ESPN experts who believe that the Cardinals will make it to the postseason:
Len Pasquerelli
John Clayton
Michael Smith
Joe Theismann
Merrill Hoge
Jeremy Green
Ron Jaworksi
Sean Salisbury
Bill Simmons (Sports Guy)
Nine of them. Nine. Nine people believe that Kurt Warner is going to lead the Cardinals to the promised land. Nine people believe that the Cardinals will be one of the top 6 teams in the NFC. Let's think about that.
Here's the NFC
Elite:
Philadelphia Eagles
Possible Elite:
Minnesota Vikings
Carolina Panthers
Atlanta Falcons
Next Contenders:
Seattle Seahawks
Green Bay Packers
St. Louis Rams
On The Edge With Luck:
Arizona Cardinals
Detroit Lions
Washington Redskins
New York Giants
New Orleans Saints
Chicago Bears
Dallas Cowboys
Absolutely No Chance:
Tampa Bay Buccaneers
San Francisco 49ers
That's how I would divide the NFC, personally, and that's being pretty generous.
Next try: Let's compare the Chicago Bears to the Arizona Cardinals
QB: Kyle Orton vs. Kurt Warner
A young gunner with serious potential against an aging gunner with no serious potential
Advantage: Chicago (I'm serious, I would prefer Orton as my quarterback)
RB: Cedric Benson vs. J.J. Arrington
Possibly the Rookie of the Year versus an undersized and slower runner
Advantage: Chicago
WR: Muhsin Muhammed vs. Larry Fitzgerald
Fitzgerald has a ton of potential, but Muhammed was the best player in the NFL last year.
Advantage: Chicago
OL: Crap vs. Crap
Advantage: Wash
Defense: Urlacher vs. Barry
Both defenses are possible top-10 d's, but Lovie Smith has proven himself consistently over years, while Pendergraft has only 1 year under his belt.
Slight Advantage: Chicago
Depth: Crap vs. Crap
Advantage: Wash
Final tally: Chicago Wins
What's going on here? Someone. Please. Stop the madness. I'm like to get off the ride now. Thank you.
posted by colin_hesse @ 2:15 PM 3 comments